Who can help if I need medications to help with depression?
A family doctor may prescribe antidepressant medication(s) if you have some symptoms depression.
A psychiatrist will have more specialized knowledge in the treatment of depression. Seeing a psychiatrist is recommended if you have moderate to severe depression or have already tried some medication without improvement in symptoms.
To search for a geriatric psychiatrist by geography, check out the Geriatric Mental Health Foundation website here.
Does health insurance cover treatment for depression?
Many health insurances, including Medicare, cover visits with a psychiatrist and/or talk therapist. However, the amount of coverage varies by insurance plan. You can call the phone number on the back of your insurance card to talk with someone specifically about your coverage for mental health care.
What should I do if I'm concerned about problems with memory and problems with mood?
A good place to start is first getting an appointment with a medical doctor (family doctor, psychiatrist, or neurologist) for an evaluation. Bring a family member or trusted friend to your appointment. Speak openly with the doctor about problems you have noticed. You may be referred for scans of the brain. You may also be referred for pen-and-paper testing with a neuropsychologist, who is a psychologist who specializes in function of the brain. Together, these evaluations may help to determine what is causing your symptoms and what treatments are appropriate.
My family member does not recognize their symptoms and does not want to see a professional for help. What can I do?
It can be hard to see a loved one suffer with a mental disorder and not get help.
Depression itself can make people withdraw and want to be alone. It is best to stay in the life of your loved one during their depressive episode and continue to gently offer opportunities for them to engage with the world. Encourage them to reach out to someone they trust – a friend, colleague, or spiritual leader. Perhaps they would be open to working with a talk therapist or counselor. Recovery from depression is very possible but can take time. Read more about supporting a loved one with mental health issues at
Mentalhealth.gov
.
Helpful Links & Additional Resources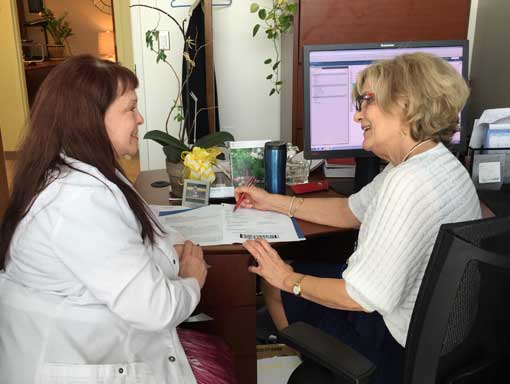 "You are never too old to set another goal or to dream a new dream."